Prenatal Massage- Labour Massage- Postnatal Massage
Prenatal Massage- We come to you. Daytime, evenings and weekends. We have prenatal pillow to allow you to lay on your stomach for the massage- If you prefer we can also treat you on your side. Prenatal massage benefits include
Reduces swelling in hands, feet and ankles
Lessens sciatic pain
Eases muscular discomforts in areas like the low back & neck, calf cramps, it also helps with tension and tightening that can be experienced throughout the body
Tones lose muscles relaxes tense muscles and can help increase flexibility.
Helps with relaxation which in turn can decrease insomnia
Increases blood and lymph flow which can help increase the elimination of toxins through the circulatory and lymphatic systems, this can also help with fatigue.
Increases oxygen in the blood, sometimes on up to 10-15% after a massage.
Strengthens the immune system
Stimulates the release of endorphins, the body's natural pain killers, into the brain and nervous system.
Helps relieve anxiety or depression
Helps increase blood circulation, which in turn delivers more oxygen and nutrients to the mother and baby.
Labour Massage- We come to you in LABOUR- At home or At the hospital! Benefits can include:
Shorter birth time (Massage on some body parts have been known to speed up labour)
Massage stimulates your body to release endorphins, the natural pain-killing, mood-lifting substances
Touch can make you feel better while you're coping with contractions and are perhaps tired and frightened
Massage has been shown to ease pain and reduce anxiety in the first stage of labour. It can help you to cope with your contractions by making them feel less intense and more manageable.
Eases stress mothers often feel after the birth and lower the risk of postpartum depression
Postnatal Massage made easy-- we come to you! Enjoy your massage in your home with your new baby! You don't have to leave your Nest! We have seen it all- we cater to you- breastfeed, cuddle, whatever you need to do. We want your massage to benefit you- physically and emotionally! Postnatal massage can begin within the first few days of birth or within first few weeks. Massage is completely catered to you and what you are comfortable with. There are no studies to prove this, but many medical experts believe that getting massaged after your delivery has several benefits including:
Reduce sore spots and relax muscle tension. The whole process of childbirth has been a strain on your body, particularly your abdomen, lower back and hips, not to mention your upper back due to all the breastfeeding.
A massage increases the flow of blood and oxygen to your muscles, getting rid of the toxins that make you sore.
Bring your body back to its pre-pregnancy state. The kneading and stroking action helps to tone and tighten stretched areas like your tummy.
Your body release endorphins - natural pain killers secreted by the brain.
Your body release oxytocins. Oxytocins trigger the milk ejection reflex which pushes the milk out of the nipple, making it easier for you to breastfeed your baby. And the more you breastfeed your baby, the more milk you will produce. A breast massage will help open blocked ducts, loosen clumps or hardened areas, and reduce the risk of mastitis.
Speed up recovery from a caesarean section if you've had one. Once your cut has healed, massaging the scar tissue softens and smoothens out the scar. It also increases circulation, stimulating the healing process internally and preventing organs and tissues, which are meant to be separate, from sticking together.
Lighten stretch marks when almond-based lotions and oils are used.
Improve immunity by stimulating lymph flow.
Reduce cramps and spasms.
Cope with baby blues and postnatal depression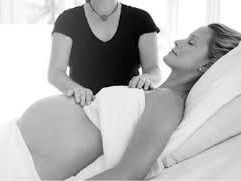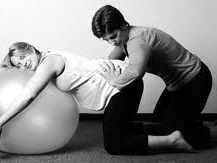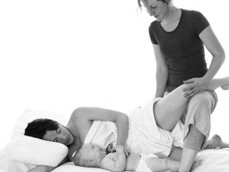 Do we massage "not pregnant people?" YES,
Daddy's, Grandparents, Children- Everyone is welcome to book a massage!
What can Massage Therapy do?
Whether you have a medical condition, an injury, a postural discomfort or you just want to relax you have come to the right place. Your treatment session includes full set up, patient history, assessment, manual treatment, hydrotherapy (if applicable) and remedial exercise.
RMT's are effective in treating and providing relief for a wide range of conditions such as pregnancy discomforts, migraine headaches, irritable bowel syndrome (IBS), carpal tunnel, nerve compression, tendonitis, arthritis, osteoporosis, sports injuries, as well as many other common conditions related to soft tissue and joint dysfunction.
Research has shown the many positive benefits massage has our health and well-being
RELIEVES STRESS AND PROMOTES AN OVERALL FEELING OF RELAXATION, HELPING YOU BREATHE AND MOVE MORE EASILY

ALLEVIATES PAIN AND TENSION, AND HELPS YOU MANAGE PAIN BETTER

DECREASES INFLAMMATION

PROMOTES SPEEDY RECOVERY FROM INJURIES (WORK, TRAUMA, ACCIDENT OR SPORTS-RELATED)

INCREASES MOBILITY AND PROVIDES GREATER JOINT FLEXIBILITY AND RANGE OF MOTION

IMPROVES CIRCULATION

IMPROVES AND STRENGTHENS IMMUNE SYSTEM

RELIEVES MUSCULOSKELETAL PROBLEMS AND IMPROVES POSTURE

RELIEVES PREGNANCY DISCOMFORTS

REDUCES ANXIETY AND PROMOTES AN OVERALL FEELING OF WELL-BEING

INCREASES BODY AWARENESS
We specialize in mobile massage Calgary and pregnancy massage Calgary. We are all trained RMT Calgary (registered massage therapist Calgary) and 2200 hours (we can provide receipts for any medical plan). We provide in home massage Calgary and some areas outside of Calgary. Click here for our prices.
We have advanced pillowing for prenatal massage Calgary to safely massage you laying on your tummy. We are also training in postpartum massage Calgary (postnatal massage Calgary) and modify our treatments based on your comfort and baby.
We are also trained Doula Calgary - or Labour Support Registered Massage Therapists Calgary. Please Click here for more information on doulas.
We offer infant massage Calgary . Click here for more information
We look forward to meeting you!