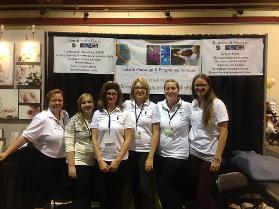 Hours of Operation: Days, Evenings and some weekends.
We specialize in mobile massage Calgary and pregnancy massage Calgary. We are all trained RMT Calgary (registered massage therapist Calgary) and 2200 hours (we can provide receipts for any medical plan). We provide in home massage Calgary and some areas outside of Calgary. Click here for our prices.
We have advanced pillowing for prenatal massage Calgary to safely massage you laying on your tummy. We are also training in postpartum massage Calgary (postnatal massage Calgary) and modify our treatments based on your comfort and baby.
We are also trained Doula Calgary - or Labour Support Registered Massage Therapists Calgary. Please Click here for more information on doulas.
We offer infant massage Calgary . Click here for more information
We look forward to meeting you!