Attachment Parenting Village Calgary
www.apvillage.ca
www.facebook.com/groups/apvcalgary/
Company Overview
This non-denominational group is for parents (or parents-to-be) in Calgary and surrounding areas, who believe in being connected to their children. Attachment Parenting first begins with principles such as baby wearing, co-sleeping, breastfeeding, and being responsive to baby. Once connected, stick with what is working and modify what is not. Listen to your own intuition! Trust your body. Trust your baby. Trust yourself.

As well, aspects of Natural Family Living can be discussed and supported here: the support of midwives & doulas; pregnancy/loss of pregnancy, trust in the body's innate capacity to heal itself, caution regarding medical interventions, including non-vaccinating, non-circumcising; cloth diapering & EC (no diapers); extended breastfeeding, tandem nursing and any other breastfeeding issues; the practice of homeopathy, holistic practices, and organics; anger management & approaches to discipline; AP'ing the older child, siblings, and the adopted child; dealing with non supportive friends & family; homeschooling, etc.

Attachment Parents' Village Calgary is an excellent way to meet others, find playgroups, and generally share the rigors and humors of parenting with like-minded individuals. It is also a great place for those who are looking into Attachment Parenting to find out what it is all about.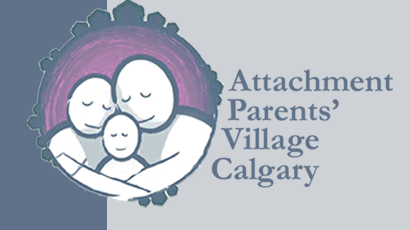 Lokahi Massage & Pregnancy services is located in Calgary, Alberta. We do mobile massage therapy (in your home). We are a team of 2,200 hour registered massage therapist Calgary (4 Doula too). We specialize in pregnancy massage (prenatal and postnatal massage therapy). By coming in your home, it makes taking care of yourself much easier! We massage mama's-to-be, moms, babies, kids, dads and the rest of the family! Lokahi is teamed up with all these great individuals within our community to support you- from fitness, health and social aspects of life. If you do have any questions or if you are looking for a referral don't hesitate to contact your registered massage therapist or doula.